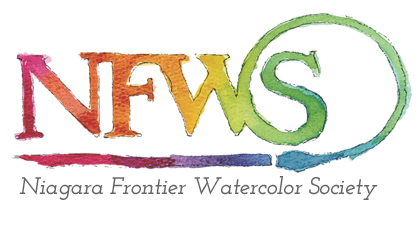 The NFWS Spring Workshop, "The Best of Portrait and Figure in Watercolor with Mary Whyte came to an end on Sunday, May 21st. It was received with enthusiasm and inspired all who attended!

We share a few photos from the three days on the event page in our calendar, and hope that you enjoy them. Thank you, Mary Whyte, Jennifer Koury and Louise Vacco! Here is a link to the event page for photos and details about this Workshop: Mary Whyte Workshop, May 19 – 21, 2023. 

 

 
Membership
We invite you to become a member of the Niagara Frontier Watercolor Society.