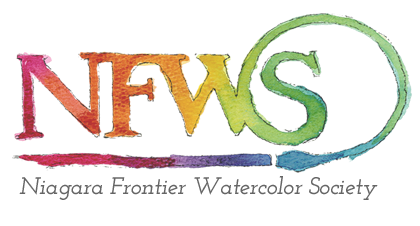 Fall Workshop with Linda Lucas

Fall Workshop, October 15 – 19, 2018, was  held at the Kenan Center in Lockport, featuring Linda Lucas! It was a delightful week of inspiration and exploration.  Thank you, Linda!

Our Fall Workshop at the the Kenan Center in Lockport NY, October 15 – 19, 2018,  featured popular watercolor painter and respected teacher Linda Lucas. A Buffalo area native, Linda nowlives and works in Bradenton, Florida. She is inspired by nature and expresses that love through her paintings celebrating bright colors, shapes and surfaces that are woven together to create engaging forms in both traditional and impressionistic joyful art.

Click here to learn more about the Workshop. 
Membership
We invite you to become a member of the Niagara Frontier Watercolor Society.