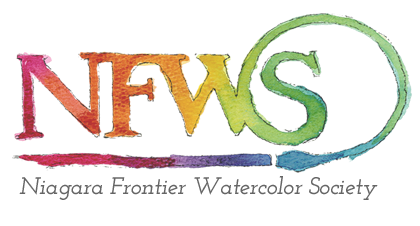 Spring Workshop with Peggi Nero Habets

(Fall Workshop, October 15 – 19, 2018, will be held at the Kenan Center in Lockport, featuring Linda Lucas! Stay tuned for more information.)

Our Spring Workshop at the Marienthal Country Inn in Eden, NY, May 14 – 18, 2018,  featured popular watercolor  painter and respected teacher Peggi Nero Habets. IT WAS TERRIFIC!!! Peggi  lives and works as an artist in her hometown of Pittsburgh, Pa. Her deep love for the fluidity and spontaneity of watercolor has led her to paint and teach in the medium for over 15 years. Her figurative and cityscape paintings have been exhibited and collected internationally and she has received awards in many prestigious shows, including the National Watercolor Society and the American Watercolor Society International Juried Exhibitions.

Click here to learn more about the Workshop. 
Membership
We invite you to become a member of the Niagara Frontier Watercolor Society.