March Members Meeting and Demonstration by Ron Thurston
March 15, 2018 @ 7:00 pm

-

9:00 pm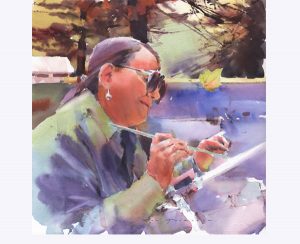 "The fresh, bold watercolor in Ron Thurston's artwork moves the viewer to experience the sensation of his
landscapes – his intimate body forms use a daring color language, laced with tender lines, shapes,
shadows to produce a satisfying, emotional inventive art current." M.A. Sinnhuber Artist/Poet
Besides our regularly scheduled meetings, workshops, and exhibitions we sometimes collaborate on certain regional events that would be of interest to our members.
Curious about our Workshops or the artists that have demonstrated? View our Past Events.