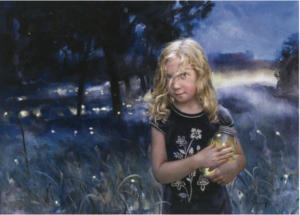 Here is a link to the Registration Form and Details about this highly anticipated Workshop with Mary Whyte:
A link to the Form will also be sent to all NFWS Members by email on February 1, 2023, and will be mailed to Members who have requested paper copies.
This in-person workshop will be held in the spacious sanctuary of the lovely Marienthal Inn, nestled in the rolling picturesque hills of Western New York. For those wishing to stay overnight, the inn offers comfort- able accomodations. Breakfast included with booking. Stay is separate from the workshop fee. Gourmet deli- cacies – No need to travel. Niagara Falls or Letchworth Park, the Grand Canyon of the East, are 55 minutes driving.
The Best of Portrait and Figure in Watercolor with Mary Whyte will cover all aspects of drawing the figure, mixing flesh tones with watercolor pigments, getting a likeness, creating dynamic compositions, correcting mistakes and creating paintings with emotions. Mary's round table discussion includes tips on marketing your work with a personal Q and A time, including framing applications.
NFWS Workshop Marienthal Country Inn
5107 Langford Road North Collins, NY 14111
716 – 337 – 0160 marienthalcountryinn.com
May 19 – May 21, 2023
9:00 AM – 4 PM
NFWS Members $750 (US Funds) Nonmembers $800 (US Funds)
Email questions to Jennifer: jennifer@jenniferKouryart.com