With Comments by Rita Argen Auerbach and Sally Treanor. Check for details on our Calendar.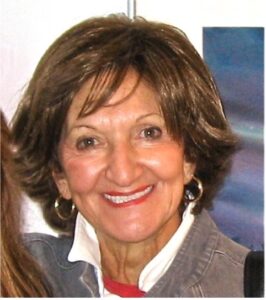 RiTA ARGEN AUERBACH is an internationally recognized award winning artist whose work is represented in numerous museum, private, and corporate collections in this country and abroad. A Legacy of her art career is on view June 9 – October 1, 2023 at the Burchfield Penney Art Center, Buffalo NY.
Rita is a long time art educator. She taught art in the Clarence Central Schools for 20 years, chair of art department and received Outstanding teacher from the New York State Art Teachers Association. After retirement Rita served 20 more years on the faculty of Chautauqua Institution Special Studies teaching Watercolor painting. She also conducted workshops in Costa Rica, Italy, Spain and France. Transparent watercolor has always been her choice of medium.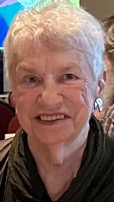 SALLY TREANOR works in transparent watercolor specializing in small format landscapes, figurative work, and impressionistic . Her traditional watercolor and Sumi-e techniques employ a limited palette based on triads. She has studied with master watercolor teachers all over the world and has taught beginning-advanced watercolor painters for over forty years.
Sally has been active in the Niagara Frontier Watercolor Society since 2003, editor of its Waterbucket newsletter since 2004, and has served on its Board for many years and as President and Vice President. She has been an Exhibiting Member of the of the Buffalo Society of Artists since 2011and has served on its Board and as an officer. She is also a member of the Fine Arts League.